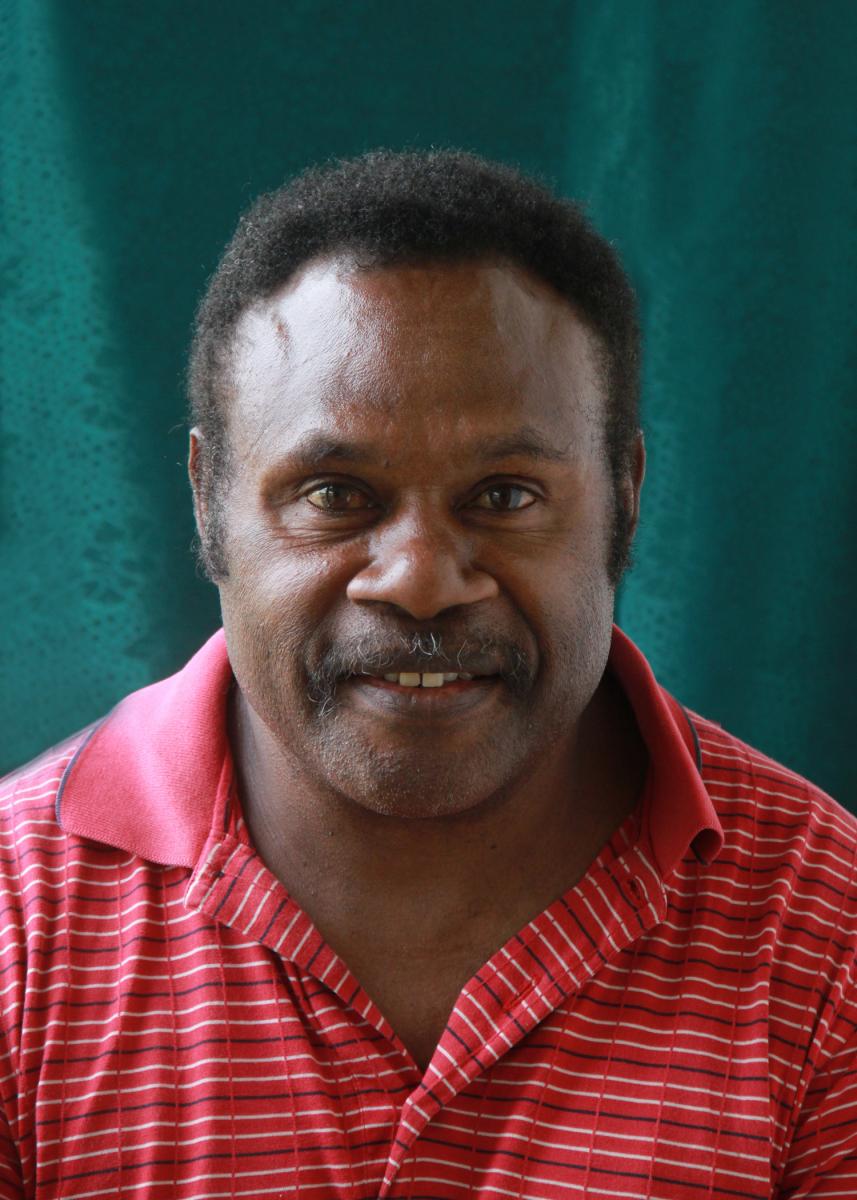 I am from Nakukur Village in the Duke of York Island of East New Britain and speak the Ramoaaina language. I did my primary education at Nakukur Community School. From 1973 to 1976 I did High School at George Brown High School and in 1977 I did a PETT course at Port Moresby School of Printing. In June 1977, I started working with SIL-PNG Press. In August 2011 I resigned from the Printshop to do Church Engagement work in Lae.
I am married to Tingkui and we have two sons. Essau, our oldest son, is working with Pacific Helicopters in Goroka and Seth, our youngest, is staying with us while attending Coronation College.
I received Christ to be LORD of my life in 1984. Tingkui and I grew in our relationship with our LORD through the spiritual mentoring and nurturing of David and Sineina Gela, the late William Edoni, and Jeff and Val Bailey. While around these people, I found myself growing spiritually and catching the vision for Bible Translation.
In Church Engagement my greatest desire is for the church to see the need of Bibleless Papua New Guineans and to partner with BTA and SIL in prayer and financial support.