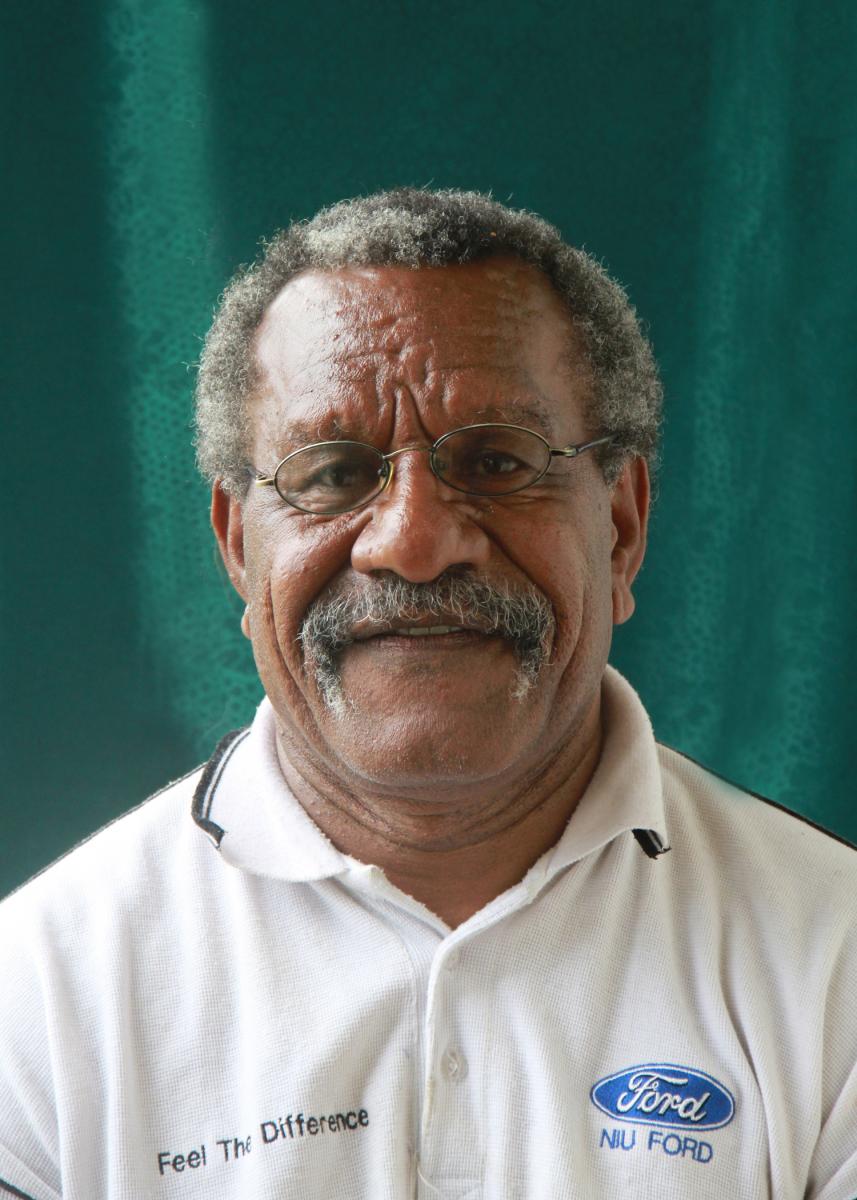 I was born in the late 1950's at Mulitaka village in Enga Province. I come from a family of three boys by my father's first wife. Before I was born, my father handed himself over to the colonial government in order to protect some of his tribesmen who had committed murder. He was sent many miles away across several language groups, mountains, and villages to Goroka for 4 years. My mother never forgot the experience she went through when her husband was away so she called me "Kambilyu," meaning butterfly for "I was like a butterfly aimlessly going places and without a proper home" looking for support.
 
I first attended pre-school in 1966 at a preparatory school sponsored by the Missouri Lutheran Synod (USA). Then continued to primary school and I walked some 12 miles to school and it took me several hours to cover the long distance each morning. My mother would wake up at the first call of a certain cricket, around 5.00 a.m. to prepare my sweet potato, and I would start walking soon after that.
 
I enrolled at St. Paul's Lutheran High school, Pausa in 1974.  After four years there, I went on to senior high at Aiyura National High School. It was at Aiyura National High School that I met Jesus Christ as my personal savior. It is here that I first met Frank and Carol Fitzgerald, members of SIL PNG. They came into my life at the time when I needed a mature Christian to mentor me. They became my family even to this day. Mr. Frank Fitzgerald passed away recently.
 
I then went on to University of PNG in 1980.  I met Elizabeth 3 years later in 1983. We got married 2 years later and God blessed us with Dawn Yambaim, Karol Tandani, Samuel Kambi and Sonya Bui. We also took on Mina and Alice who became part of Thomas family.
 
I accepted position with SIL early 1986 with the SIL PNG branch as administration assistant to the director. Then not long after that in October 1987, God led us to work with BTA. We have been serving BTA in various positions since then. From June 1999 until June 2007, I served as Executive Director of BTA; David and Sineina Gela took over from us in 2007. Today I am serving as the Coordinator for Church Engagement and as the Assistant Director for Operations.
 
God has called me into missions, and in particular to the ministry of Bible Translation. I am inspired by Hebrews 6:4 and Isaiah 55:10-11. God's Word is sharp and it will not return to Him empty. Only God's Word can and will touch man's heart and impact communities, and that is why I am committed to a team that seeks to make God's word available to the language communities that do not yet have it.